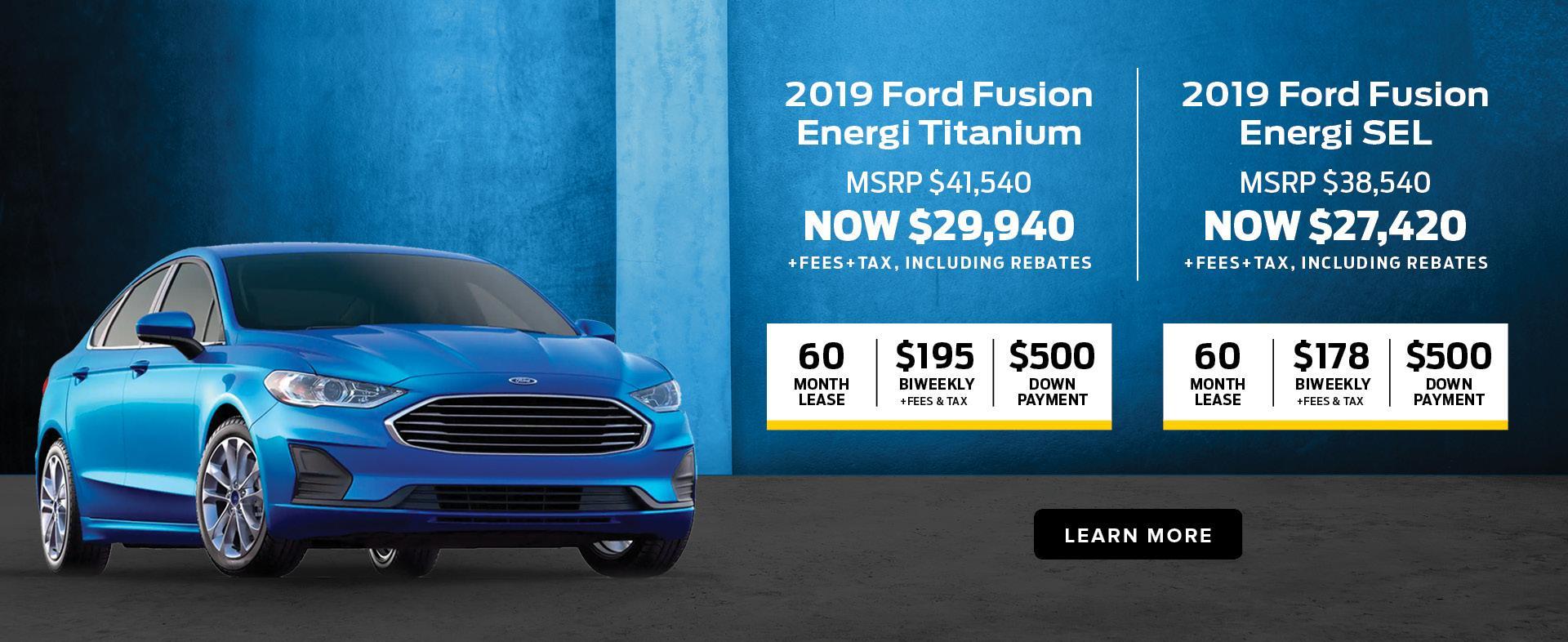 Fusion Energi Special
The Ford Fusion Energi is a plug-in hybrid sedan that combines style, technology and practicality. The combination of an electric motor and gasoline engine translates to an incredible 2.3L/100KM fuel efficiency rating and almost 1000KM of range.
Interested in how a plug-in hybrid can fit into your lifestyle? Come in today and take one for a 24 hour test drive.
Offer expires on September 30.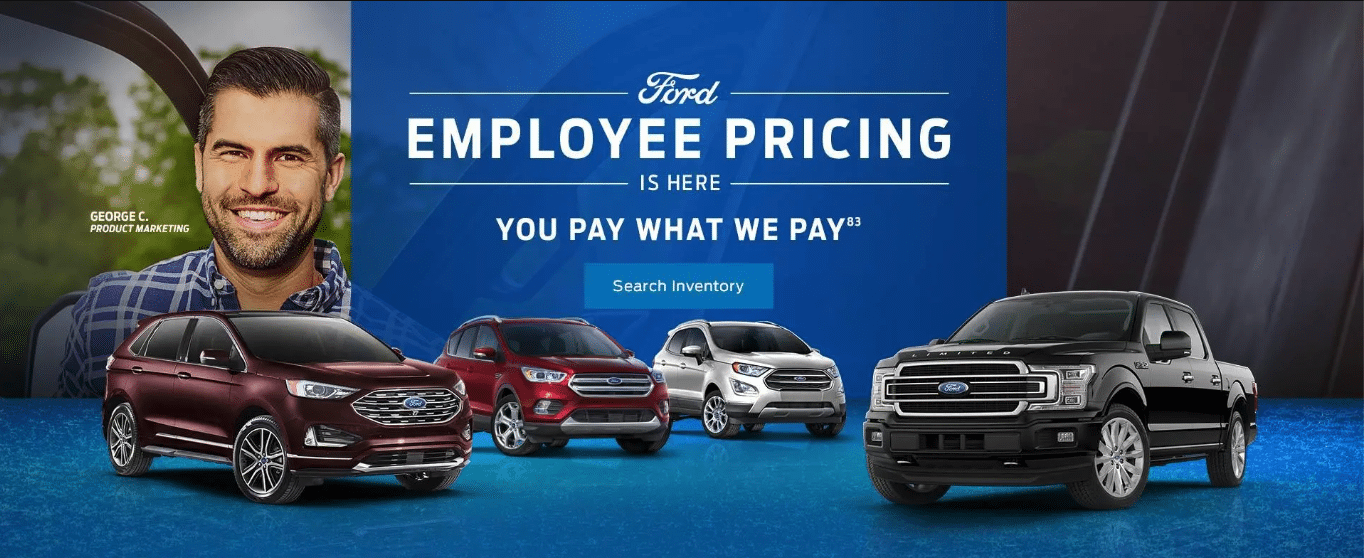 Ford Employee Pricing
Got your eye on a new Ford? Now's the perfect time to get bending the wheel, because Ford Employee Pricing is back. That means you pay what a Ford employee pays for a Ford SUV, F-150, Ranger or Mustang.
How does Employee Pricing work? Every year from July to September, Ford gives customers like you the opportunity to purchase a vehicle for below cost. You've probably heard of 'invoice price', or the amount a dealer would pay for the vehicle from Ford. During employee pricing, Ford offers their vehicles to customers at 'A-PLAN' pricing, which is actually below dealer cost, and represents the exact same price that a Ford Motor Company Employee pays. That means you're guaranteed the absolute best price for your new Ford, no haggling required!
Employee Pricing is only here until September 30th, so call Glenoak Ford today to find out more about how easy it is to get into a Ford during this special time of year!

As one of Canada's highest performing dealership groups, representing five brands across eight dealerships, the incredible growth we have experienced has provided exceptional opportunities for career-minded people to join our team. We're a family enterprise with dealerships in Greater Victoria, Vancouver, Burnaby and Squamish. We've been around since 1961, and some of our employees have been with us for over 30 years. Now it's time for you to join our family.
If you're interested in talking to new people everyday, looking for a career change, aspire to earn above-average income and enjoy working in a fun and diverse environment, a career in automotive sales could be for you. There's no previous experience required, and we offer a best-in-class training program so that you have the foundation for success.
If you're a technician or parts and service professional who loves cars, we have a job for you too! We're always looking for qualified technicians to join our team. We offer a pension plan, busy flat-rate shop, and pride ourselves in the ongoing training and advancement of our technicians.
In addition to sales and service, we offer great positions for administrative staff to serve our locations in Greater Victoria and the Lower Mainland. If you have experience in accounting, administration, appointment coordination, logistics, human resources, marketing, business development or reception, we may have a position for you!
Visit our career centre through the link above to learn more.